Hong Kong protests: Chaos as Activists Occupy Terminal
Another day of pro-democracy protests has been held at Hong Kong International Airport, leading to flight disruptions and violent clashes between demonstrators and police.
Travellers arriving at the airport – one of the world's busiest – hoping to catch flights were met with blocked check-in desks, mass sit-ins and, later in the day, riot police.
Protesters appeared to use luggage trolleys to build barriers, preventing people from reaching their flights.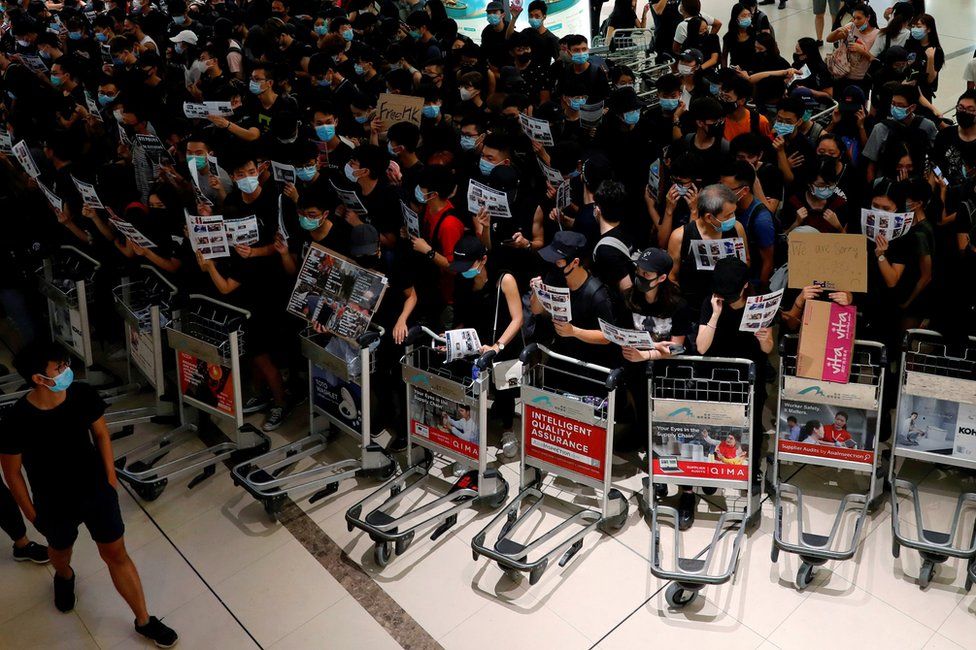 Umbrellas – which have become a symbol of Hong Kong's pro-democracy movement – were also used to block CCTV cameras monitoring the airport.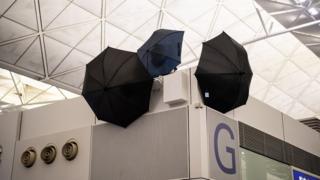 Some protesters wore eye bandages in solidarity with an injured protester, and held banners criticising the deepening crackdown … (read more)
Source: BBC