Crafting a Japanese Gin: Domestic Distilleries are Producing Low-Volume, High-Quality Batches that Source Local Ingredients
Eric Johnston reports: While rooftop beer gardens with cold glasses of one's favorite suds are the popular way among many in Japan to cool off during the hot summer and early weeks of autumn, gin, whether served neat with a bit of water, over the rocks, mixed in a tonic, or as one part of an endless variety of exotic cocktails is the other widely preferred spirit.
Until recently, getting a gin-based drink in Japan meant watching as the bartender reached behind, or under, the counter to pull out a bottle of one of perhaps five major internationally known labels typically based in the United Kingdom. Refreshing, yes, but not exactly a "uniquely Japan" experience along the lines of drinking sake, plum wine or shōchū (distilled liquor).
Over the past couple of years, however, craft gin distilleries have been popping up, producing low-volume, high-quality gin that sources Japanese, and often very local, ingredients to create gins that are, by turns, fruity, peppery, smooth and packed with complex flavors. While Tokyo is the biggest market in terms of sales, some of the more prominent distilleries in operation — about 20 as of June — are based in the western part of Japan.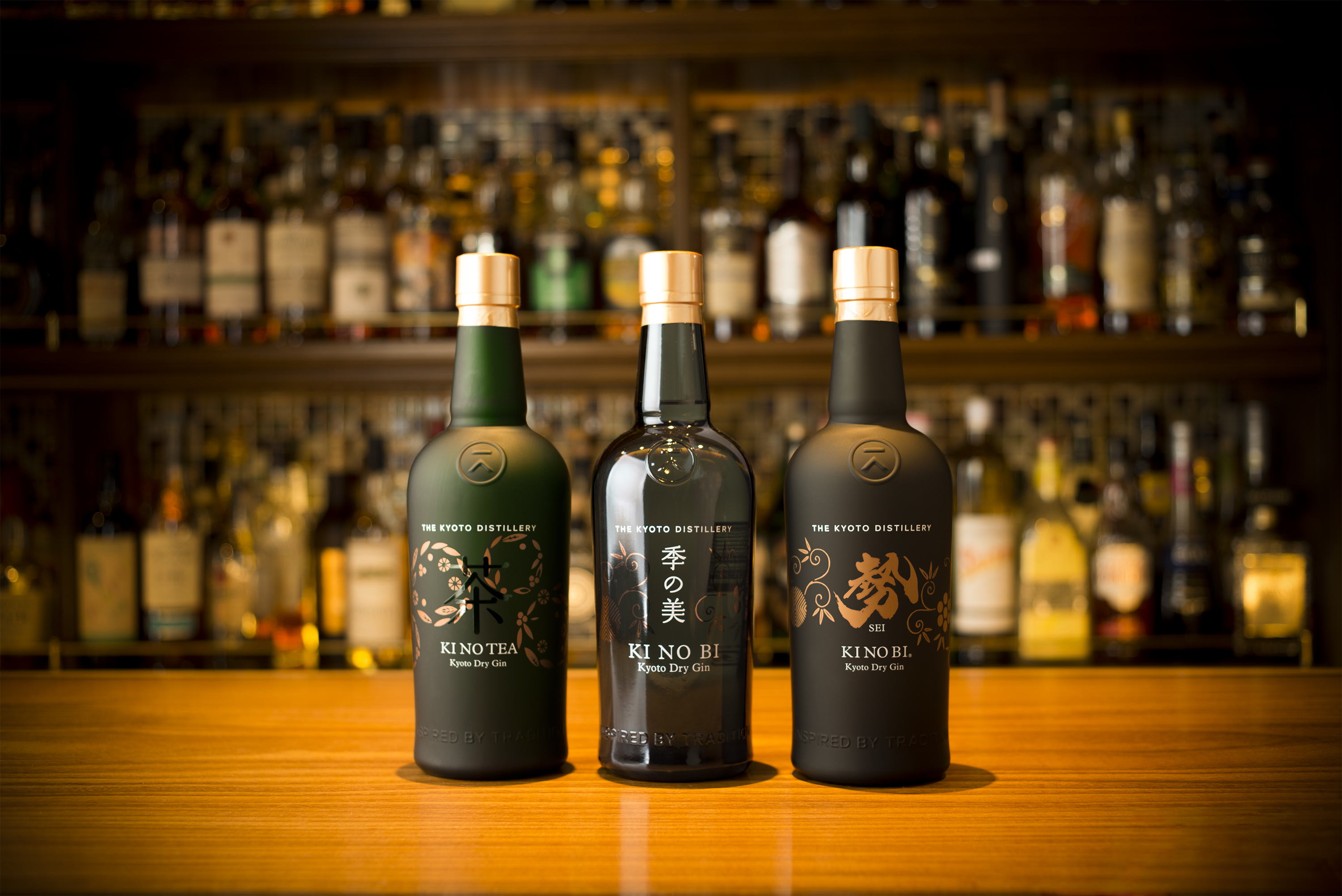 Kyoto Distillery produces three types of gin: Kin no Bi, Kin no Tea, which uses Kyoto tencha and gyokuro teas, and Ki no Sei, which until last year was also known as 'navy strength gin.' | COURTESY OF KYOTO DISTILLERY
To be called a proper gin, the spirit must have juniper berries, which are imported from other parts of the world. But from there, distillers are limited only by their imaginations and the availability of whatever ingredients, or botanicals, they wish to add to the mix.
Japanese craft gin makers often have their roots in the shōchū, whisky or even soy sauce business. And unlike, say, Japan's craft beer industry, which the government and major breweries initially viewed with suspicion if not downright disdain, the burgeoning craft gin market in Japan has already seen the entrance of major firms such as Suntory and Nikka into it … (read more)
via The Japan Times